Chocolate Stuffed French Toast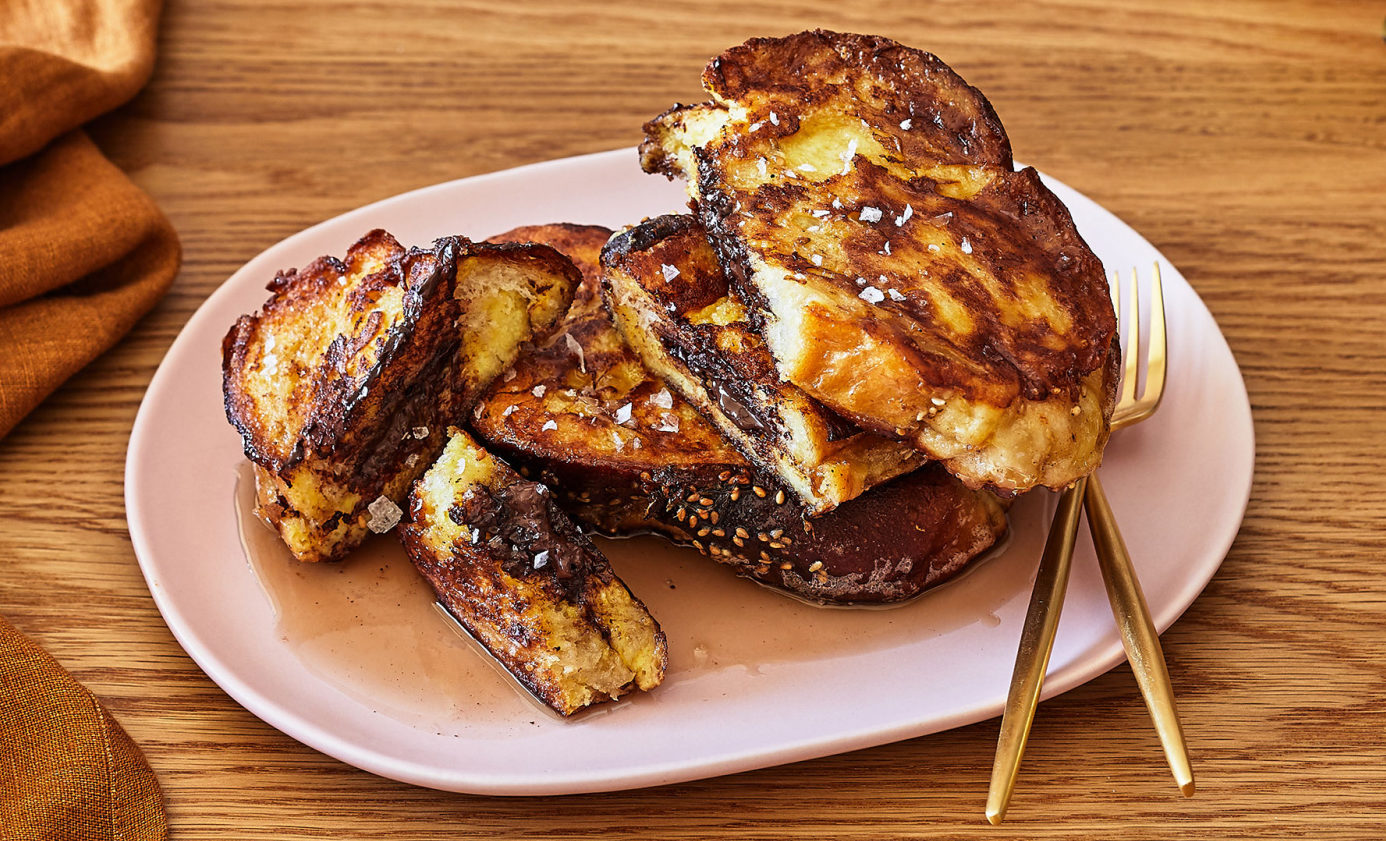 The first time I remember smelling chocolate cooking or baking when I was a young girl was growing up in Austin and occasionally Mom would make toast with chocolate gravy. Most of the time it was for a weekend breakfast or a late night treat during the summer when we didn't have a set bedtime. That smell left an indelible impression, which even to this day the smell of warm chocolate makes me nostalgic for that cozy kitchen on Harvest Lane.
This recipe is reminiscent of that wonderful treat, but as I like to say, kicked up a notch.
Chocolate Stuffed French Toast
Use firm-textured bread for this, preferably some that is slightly stale. I like to use challah, but you can use Italian bread, or any based mostly upon white flour (whole grain isn't the right type of bread for this). A great brunch or Valentine's Day dish. Apricot preserves or a simple strawberry mash are my favorites with this French toast.
Ingredients
3 large eggs

1 tablespoon vanilla extract

2 teaspoons packed brown sugar

¼ teaspoon table salt

2 tablespoons unsalted butter, melted

1 cup milk

1 or 2 of your favorite chocolate bars – use Lindt extra creamy

6 large slices challah (cut 3/4 inch thick)

1 tablespoon of butter
Directions
Whisk eggs, vanilla, sugar, and salt in large bowl until sugar is dissolved and no streaks of egg remain.
Whisking constantly, drizzle in melted butter.
Whisk in milk.
Make a "pocket" in each bread slice by cutting 2-inch slit in bottom and expanding with a paring knife, being careful not to cut through sides.
Insert a piece of chocolate into each pocket.
Soak bread slices in milk mixture for a minute or until well saturated on both sides.
Melt butter in skillet over medium-high heat just until it starts to bubble; add bread slices and cook until golden brown on both sides, 4 to 5 minutes per side. Serve topped with maple syrup and strawberries.
---
---