Mediterranean Tabbouleh Salad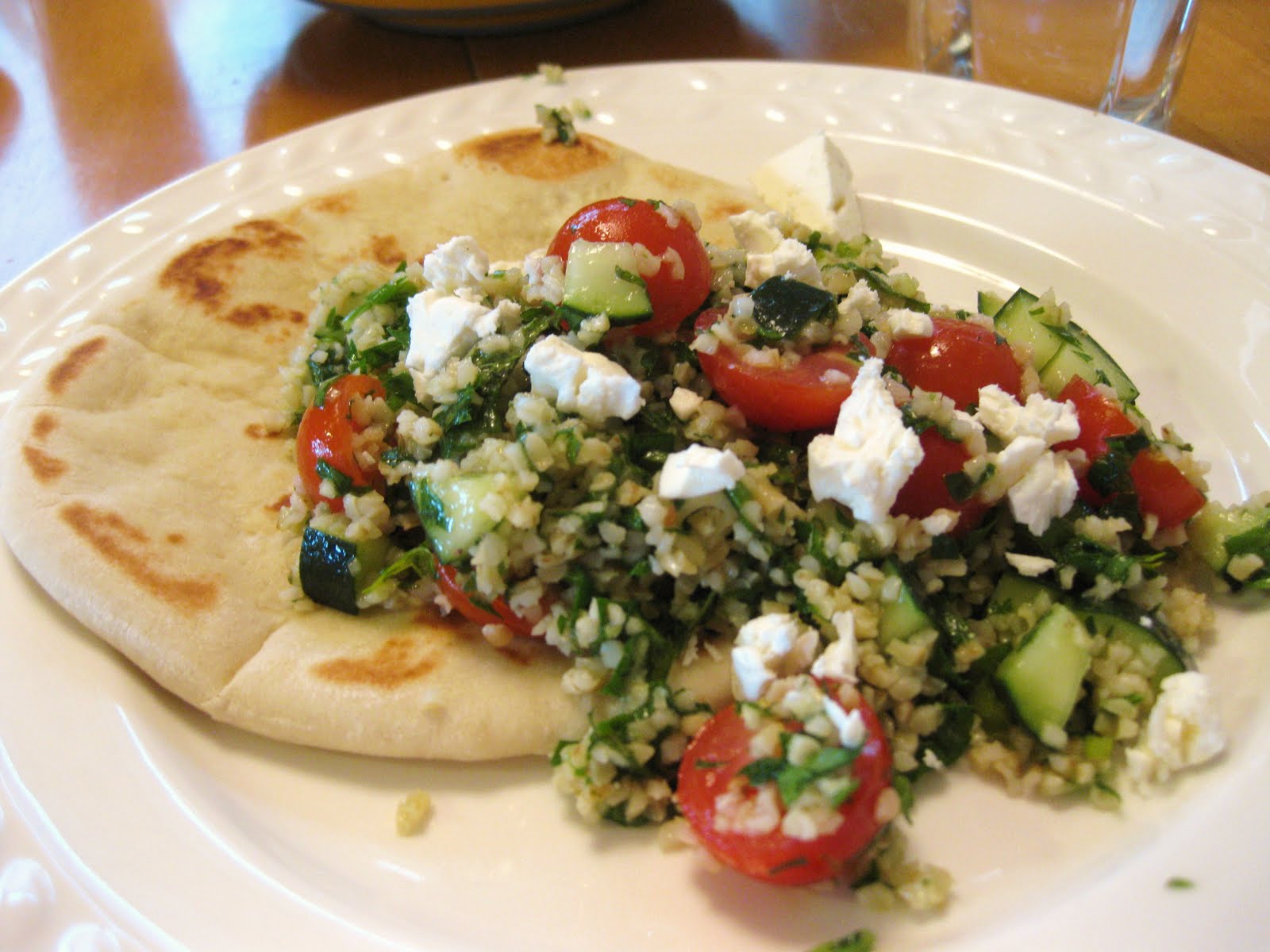 I still remember the first time I tasted Tabbouleh. A local restaurant in Austin, the town where I grew up offered a Middle Eastern platter with crispy herbed falafels, lemony hummus and portion of tabbouleh salad with its bulgur wheat, tomatoes and parsley. For a girl who grew up on casseroles, garden vegetables and rabbit meat my family raised ourselves, this was the height of exoticism.
Tabbouleh lovers can have passionate opinions about the proper proportions of ingredients. I prefer a more filling salad that showcases bulgur as the main ingredient.
Mediterranean Tabbouleh Salad
Ingredients
1 cup bulgur wheat

1 1/2 cups boiling water

1/4 cup freshly squeezed lemon juice (2 lemons)

1/4 cup good olive oil

3 1/2 teaspoons kosher salt

1 cup minced scallions, white and green parts (1 bunch)

1 cup chopped fresh mint leaves (1 bunch)

1 cup chopped flat-leaf parsley (1 bunch)

1 hothouse cucumber, unpeeled, seeded, and medium-diced

2 cups cherry tomatoes, cut in half

1 teaspoon freshly ground black pepper

1/2 cup feta
Directions
Place the bulgur in a large bowl, pour in the boiling water, and add the lemon juice, olive oil, and 1 1/2 teaspoons salt. Stir, then allow to stand at room temperature for about 1 hour.
Add the scallions, mint, parsley, cucumber, tomatoes, 2 teaspoons salt, and the pepper; mix well.
Cover and refrigerate. The flavor will improve if the tabbouleh sits for a few hours.
When serving, sprinkle with feta.
---
---